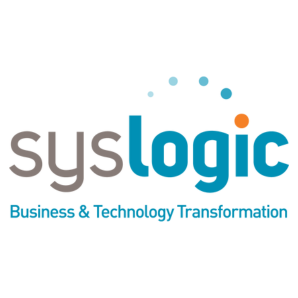 SysLogic, Inc.
Employees 51-250

Industry Type Tech Services
Company Description
SysLogic is an information technology consulting and services firm dedicated to helping clients conduct business more effectively and efficiently. We provide deep industry expertise and deliver solutions that leverage leading-edge technology and sound business practices in the areas of business and technology strategy, cybersecurity, enterprise applications and architecture, and information management. We have been partnering with clients to extend the range, reach, and value of information technology to transform the way they do business since 1995. SysLogic is a 2023 Best Places to Work award winner as recognized by Milwaukee Business Journal.
Job Openings
Data Analytics Architect
We are seeking a highly skilled and experienced Data Analytics Architect with a strong focus on Microsoft technologies. This role is critical in designing, implementing, and optimizing data analytics solutions leveraging Microsoft's suite of tools and technologies. Your expertise will be instrumental in transforming complex data into actionable insights, driving business growth, and supporting decision-making processes while actively participating in new opportunity pursuits. You will work closely with internal leadership on a variety of topics, including technical strategy, project estimation and resourcing. This role is very technically focused and requires some hands-on work.
SysLogic, Inc.
Brookfield, WI
Full Time
Software Architect
We are seeking a highly skilled and experienced Software Architect with expertise in Microsoft technologies to join our Enterprise and Application Architecture practice. As a Software Architect, you will play a critical role in estimating, designing, and deploying software solutions, ensuring their scalability, performance, and reliability. This role will collaborate will business development, delivery management and technical teams, including developers, business analysts, and client stakeholders, to translate business requirements into robust software architectures.