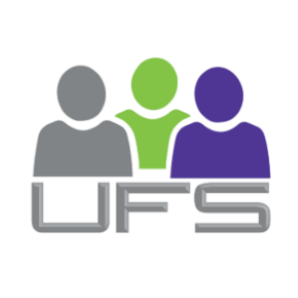 UFS
Employees 51-250

Industry Type Technology
Company Description
Who is UFS? At UFS, the Community Bank Technology Outfitter, our customers look to us to provide reliable, accurate, and best of breed technology solutions that help them thrive. UFS was founded by community banks for community banks. That unique perspective keeps us aligned as we provide purpose-built solutions to ensure technology works for community banks, versus the other way around, giving community banks the freedom to achieve their own unique goals. What We Do: UFS guides and empowers community banks to select solutions that will meet their goals and objectives. We provide the the most advanced and innovative technology solutions, such as best of breed core, digital, cybersecurity.
Job Openings
Tier 2 Support Technician
Summary As part of a diverse and skilled Managed Services team, you will be tasked with handling support requests to UFS bank customers. You'll answer questions via phone and e-mail about IT applications and functions, issue resolution, and end-user training. This position works under the leadership of the Managed Services Manager and in collaboration with other teammates across the company.
UFS
Grafton, WI
Full Time
Systems Engineer
Summary UFS empowers community banks and our people to thrive – together. We are a growing company of passionate, talented and driven individuals who care deeply for one another and our customers. As part of a talented team of individuals, the System Engineer's primary role will be onboarding our new customers, while developing, delivering, and supporting servers, services, and security solutions. Knowledge and Skills Commitment to living our Purpose and doing what is best for our clients Positive "can do" attitude Comfortable taking calculated risks and learning from failure High level of integrity Ability to work with self-direction and motivation Ability to collaborate, communicate a
UFS
Grafton, WI
Full Time